Cancer charity clamps down on Ed Sheeran gig ticket touts

The Teenage Cancer Trust has warned spectators planning to attend Ed Sheeran's upcoming charity concert at the Royal Albert Hall that tickets purchased through the secondary market will not be accepted.
Viagogo has reportedly been selling tickets online for as much as £5,000 ($6,200) after allegedly admitting their face value was between £49.50 and £110, leading to anger over claims they are "profiteering at the expense of teenage cancer sufferers".
"We are also doing our part by introducing additional measures like limiting the number of tickets people can buy, and requiring photo ID to enter the concert. ID will be rigorously checked and anyone with tickets purchased on the secondary market will not be admitted."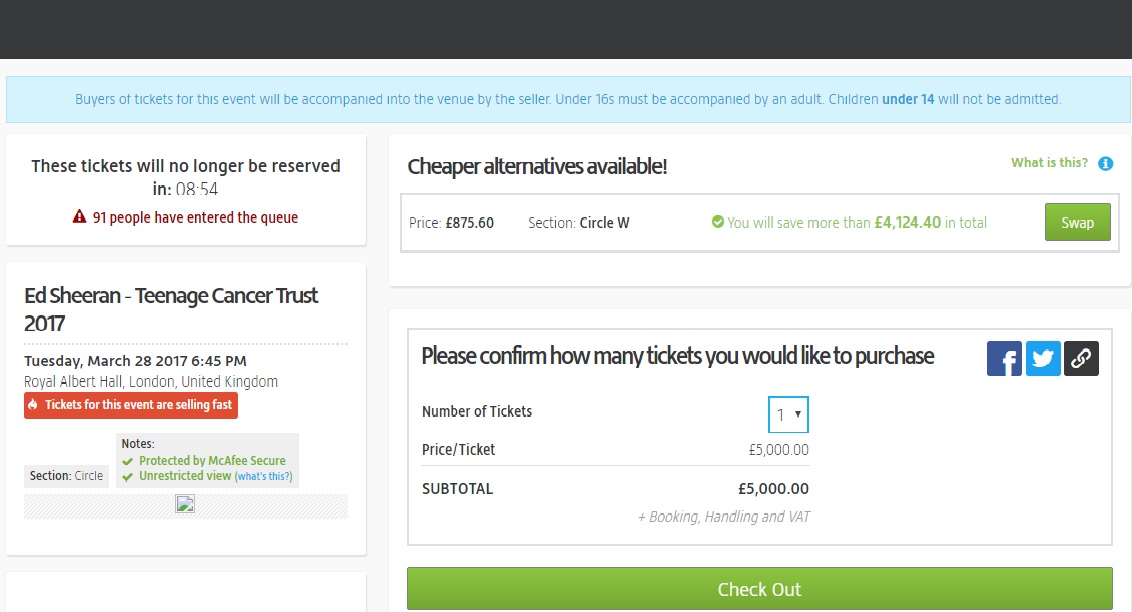 "Leaving aside the moral repugnance of profiteering at the expense of teenage cancer sufferers, this appears a flagrant breach of consumer law and yet another reason why government intervention is so desperately needed."
The Alliance's campaign manager Adam Webb told IBTimes UK that it has begun talks with the government regarding the issue of ticket touts and wants to take action against the bulk buying of tickets online and to enforce the identification of sellers.
The Royal Albert Hall gig will take place on 28 March.