George Michael's Wham bandmate Andrew Ridgeley 'in limbo' over delayed funeral

The delayed funeral for late singer George Michael has left his family in a state of limbo, says his former Wham! bandmate Andrew Ridgeley. The Careless Whisper singer has not been laid to rest as the coroner is still awaiting results from toxicology tests.
Previous reports suggested it was likely Michael's family would be able to hold the funeral service in March.Addressing the agonising delay, Ridgeley, 54, told the Mirror: "We've not had closure. It's ­difficult for me. It's difficult for everyone. It's a limbo period and we need to be able to move on."
The singer said: "On Christmas Day 2016 the greatest singer-songwriter of his generation, an icon of his era and my beloved friend George Michael was lost. A supernova in a firmament of shining stars has been extinguished and it felt like the sky had fallen in."
After recalling fond moments, Ridgeley added: "George's contribution to the great archive of contemporary music rests alongside the immortals. George has left for us in his songs, in the transcendental beauty of his voice, and poetic expression of his soul, the very best of himself. I loved him and in return, we, you, have been loved."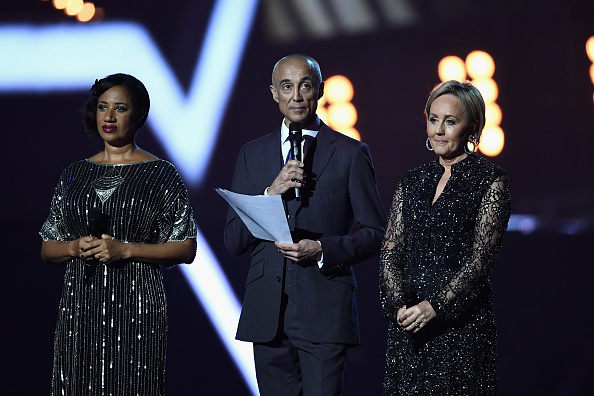 Coldplay frontman Chris Martin also delivered a rendition of the late musician's single A Different Corner. Michael's boyfriend Fadi Fawaz, who discovered the singer's body, praised the emotional tribute segment on Twitter, writing: "I loved the tribute at Brits , Ex Wham touched me while The duets broke my heart. George loved Coldplay music very much. Chris was great and George was the man."
Fawaz was alleged to have been banned from Michael's funeral by the pop star's family. However, the celebrity hairdresser furiously denied the claims, tweeting: "Let me make it clear that I'M NOT BANNED TO GO TO THE FUNERAL none of it is true, ITS NOT TRUE, NOT TRUE NOT TRUE NOT TRUE."