Mumbai belongs to Mumbaikars: Devendra Fadnavis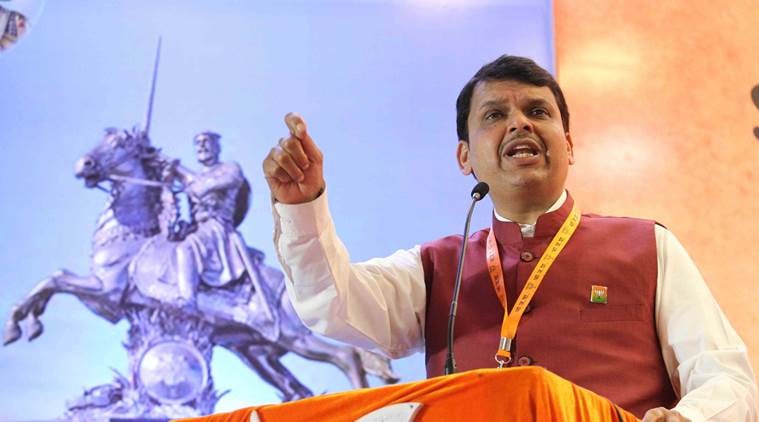 "Make no mistake, all those people from Uttar Pradesh and Bihar who have been living here for last two to three generations have equal rights and status like Mumbaikars." CM
Pledging to wipe out corruption from the
Shiv Sena
-ruled BMC, Chief Minister
Devendra Fadnavis
on Saturday said, "We don't want power in BMC to run our house or party." At a public rally at Somaiyya grounds in Mumbai, Fadnavis, alluding to the Sena, said he was not someone to get cowed down by threats or provocation.
Fadnavis, batting for migrants, said "Mumbai belongs to Mumbaikars." The chief minister added, "I am a Maharashtrian. I am proud about my Marathi. I worship Chhatrapati Shivaji. In Shivaji's regime, there was no discrimination based on caste, community or religion. Shivaji also gave same space and dignity to the people representing the Muslim community."
Watch what else is in the news
"My government will not tolerate any discrimination. Make no mistake, all those people from Uttar Pradesh and Bihar who have been living here for the last two to three generations have equal rights and status like Mumbaikars," the chief minister said and added, "The politics of violence and divide will have no place in my government or administration, I believe in justice and fair play."
"The slum redevelopment authority (SRA) is not for builders or politicians. The constitution of SRA is for development of the slum dwellers. It is to provide affordable houses to the poorest of the poor toiling masses in Mumbai. Under the SRA scheme we have decided to raise the carpet area of houses from existing 269 square feet to 350 square feet," he said. The chief minister promised a new development plan for the "koliwada gaothans" the original colony of fishermen in Mumbai.
Describing Shiv Sena president Uddhav Thackeray's campaign, he said, "It is the same strategy which Pakistan adopts against India to divert the attention of our soldiers to facilitate infiltration. But our soliders and army know their tricks and have always succeeded in giving a befitting reply."
Referring to Thackeray's charges, Fadnavis said, "Yes, I am not a tiger. I am an ordinary man. But let us not forget that when an ordinary man gets mass support, the strength is equivalent to ten lions. And that ordinary man can enter a tiger's den and break open its jaws and count and break the teeth."
While emphasising on development plank, he said, "I asked only two questions to Thackeray. Why, despite spending Rs 2500 crore, Mumbai roads could not get rid of potholes? Second, where have Rs 8,000 crore gone in name of nullah safai?"