This Photo-Series Captures How An Indian Woman Is Judged For Wearing What She Wants To
Being a girl is difficult. Especially in this day and age when more and more girls step out of the house in search of their passion; being a different gender is all that it takes to get them in danger. I feel ashamed to even write this. Why should a girl be in constant fear of her 'honour' for the simple fact that she is a girl, or the other simple fact being that the society is too narrow for her wide dreams?
A girl gets judged for the way she walks, the way she dresses, the way she talks, the time she gets back home, the number of male friends she has and the list would go on. And mind you, it is not only the men who stare at a girl if she wears something short, the women in the society also look at her like it is blasphemy!
Take a look at this powerful photo series which captures these unreasonable reactions of the society for the way a girl dresses. It is sure to make you rethink!
Priyanka Shah, a 19-year-old student from Bangalore did a striking photo series named as "Perspectives", she calls it a "social experiment." She says,
"THIS EXPERIENCE CHANGED A LOT OF MY OPINIONS ABOUT HOW PEOPLE'S PERSPECTIVES ARE ALTERED BASED ON ONES CLOTHING."
Her friend Aishwarya is the model posing for the photographs and they visited public places like parks and markets.
Priyanka hid somewhere nearby and captured all these reactions so that the reactions captured were genuine.
It is not only men who stare but also women who gave such reactions.
Shah says how she was hoping to do a powerful photo series but she was also very frightened while the shoot! She says,
"THE FIRST 20 MINS WERE QUITE EMOTIONAL, THERE WAS A LOT OF FEAR AS WE DID THIS PROJECT."
Shah also shared her experience while shooting which was not very good. She says,
"WE WENT TO A MARKET TO SHOOT IN OLD TOWN AT ABOUT 4PM AND JUST ONE OUTFIT, WAS ENOUGH TO KILL THE ATMOSPHERE, PEOPLE BEHAVED RUDELY, IT GOT QUITE DANGEROUS AND WE WERE FORCED TO LEAVE."
Here are some more pictures from this thought-provoking photo series which will hit you hard.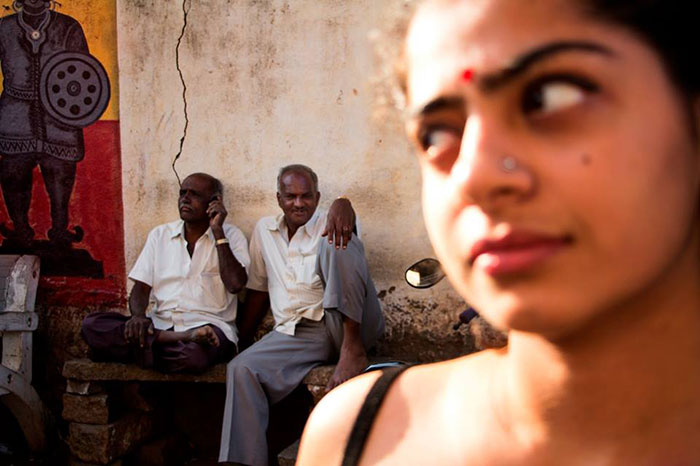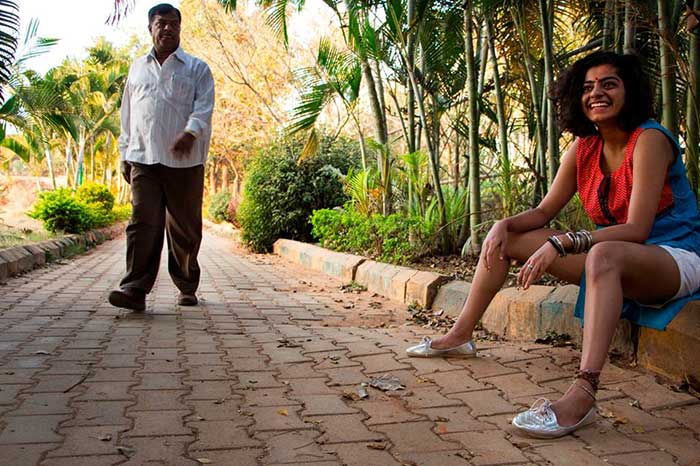 This photo series is not only powerful but it will also make you sad. When will the society look past all these external factors and look at her for the depth she possesses, for the good soul that she has behind that 'short skirt'!