Chaitra Navratri, Ghatasthapana 2017: Navratri Dates, Nav Durga Puja Timings & Vidhi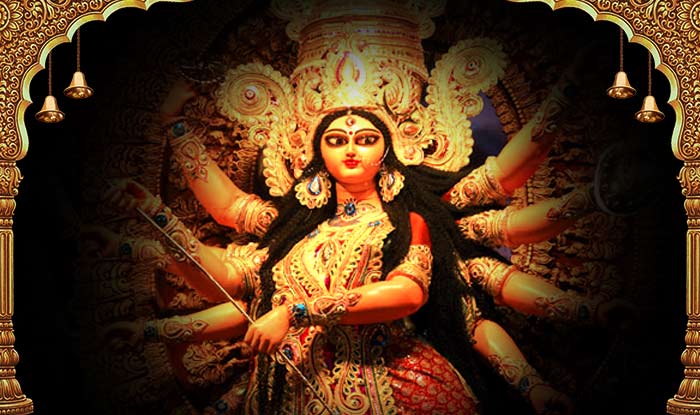 Chaitra Navratri
holds immense significance among Hindus. It is one of the most auspicious festivals, wherein devotees worship Goddess Durga and her nine forms for nine days and nights. Chaitra Navratri celebrated on March 28, 2017, and is also known as Vasant Navratri. According to popular mythological stories, Chaitra Navratri is celebrated in the memory of the victory of Prince Sudarsana who won the battle with the divine blessings of Goddess Shakti and performed havan in her honour during Vasant Panchami.
The auspicious day symbolises victory over evil. The term 'Nav' means nine, and 'ratri' means nights and this festival is dedicated to the Shakti which is a symbol of the ultimate strength. Navratri is celebrated twice in a year, one during the spring season and the other one during the winter. Chaitra Navratri will begin on March 28 and end on April 5. The festival starts with Ghatasthapana which is a traditional ritual in which Hindus offer special prayers with specific rituals. Ghatasthanana symbolises the commencement of the occasion for nine days.
Chaitra Navaratri 2017 Dates & Calendar: Importance and Puja Shubh Muhurat Time of nine-day Navratri Festival
Devotees perform special pujas to seek divine blessings from God and Goddess on this auspicious day. The festival starts with Ghatasthapana ritual which is an age-old tradition wherein believers place a picture of Goddess into the Kalash (pot). The pot is covered with cow dung, and seeds are sown in the dung. The sprouted seeds are then distributed in the form of prasad on the Vijayadashami day.
Here we have the auspicious timings for Chaitra Navratri, Ghatasthapana 2017
Ghatasthapana Muhurta = 08:26 to 10:42
Duration = 2 Hours 15 Mins
Ghatasthapana Muhurta falls on Amavasya Tithi Due to skipped Pratipada
Pratipada Tithi Begins = 08:26 on 28/Mar/2017
Pratipada Tithi Ends = 05:44 on 29/Mar/2017
During the first three days of the Chaitra, Navratri devotees worship Goddess Durga and Laxmi, Saraswati for three days. On this day, devotees worship nine incarnations of Goddess Durga and her different forms include Brahmacharini, Chandraghanta, Kushmanda, Skandamata, Katyayani, Kaalratri, Mahagauri and Siddhidatri.
It is said that Lord Shiva granted permission to his wife Goddess Durga to meet her mother for just nine days and during that time, Goddess even defeated demon Mahishasura. On this auspicious day, devotees also observe fast and chant various mantras. We at India.com wish Happy Chaitra Navratri to everyone!