Danny Morrison Pulled Off 'Chandramukhi' On The Pitch And Twitter Got Its New Meme Material
Danny Morrison is not an unknown name when it comes to cricket. From sporting a fake moustache to dancing with the cheerleaders, the former Kiwi pacer is known for his enthusiastic approach to commentary. But this time, he has outdone himself.
While giving the pitch report during one of the matches of the recently concluded Pakistan Super League (PSL), Danny was seen lying on the pitch to give the 'in-depth' analysis.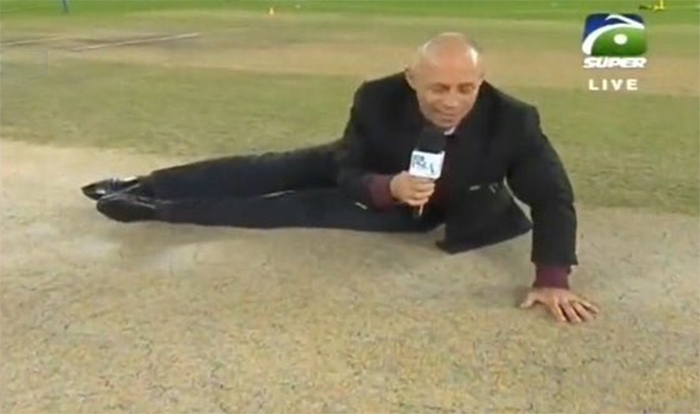 And Twitter took no time in turning the picture into an epic meme.
1. Madhuri Dixit got a white competitor
2. Money down the drain
3. Ooh, that is dark
4. Close enough
5. I certainly found one
6. They should probably get a free helmet too
7. We all do, don't we?
8. Grammar aside, the tweet is spot on
9. PSL, what is that?
10. Meanwhile, this lady had a strange request
In my opinion, Danny should get a trophy for the best ever pitch report and a lead role in a Bollywood movie.