'Flash' Cast and Crew Hype Up Savitar Reveal: 'This One Takes the Cake' Read More: 'Flash' Cast and Crew Tease Savitar Identity Reveal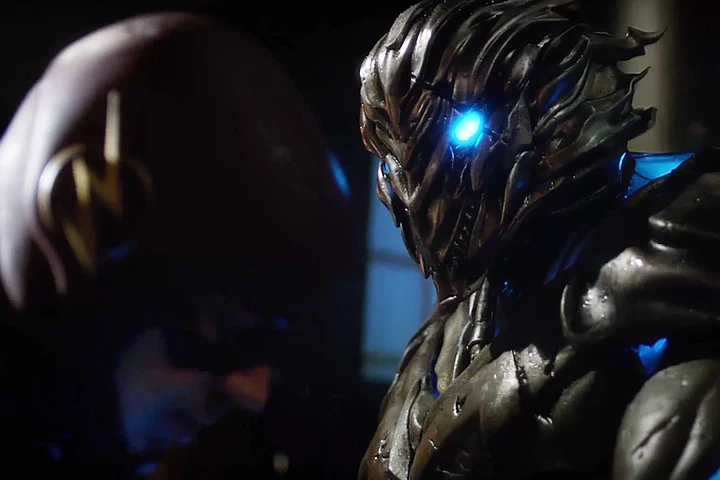 Normally we have shown the identity of the villains a lot earlier in the season. There's a specific reason why we waited for this reveal until now. Nobody's going to see this coming. Harrison Wells [Tom Cavanagh] in season one and Jay [Teddy Sears] in season two were satisfying reveals, but this one takes the cake.
It is a very different and jarring kind of reveal. I can't really tease much other than it's going to be the hardest big bad to take down or even come up with a way to take down. It creates problems for us when we find out his true identity.