How much is Amazon founder Jeff Bezos worth?

On 29 March 2017, Amazon founder Jeff Bezos briefly became the world's second-richest person with an estimated net worth of $76bn (£60bn). He sat behind Bill Gates ($86.7bn) for the day and ahead of Amancio Ortega, the Spanish retail magnate and owner of the Zara fashion company.
Bezos showed an interest in science and technology from a young age. As a toddler he dismantled his cot with a screwdriver and a few years later created an electronic alarm system to keep his younger siblings out of his bedroom. He graduated from Princeton University in 1986 with a degree in electrical engineering and computer science.
Instead of California and the growing Silicon Valley, Bezos began his career on Wall Street, where he first built a computer network to facilitate international trading, then worked at Bankers Trust and later in the internet business opportunities division of the hedge fund D.E. Shaw & Co.
It was a well-paid job for Bezos, but after reading about the rise in consumer internet use he came up with the idea for Amazon. This also coincided neatly with a recent US Supreme Court ruling which meant mail order companies did not have to collect sales tax from states where they did not have a physical presence.
When was Amazon founded?
In October 1995 Amazon opened to the public and sold only books, but by offering a service in all 50 states and 45 countries worldwide sales grew very quickly, to $20,000 per week within two months. In May 1997 Amazon floated on the stock market priced at $18 per share. Its share price at the time of writing was $874. After surviving the dot-com bubble bursting in 2000, Amazon first became profitable in the fourth quarter of 2001; it made $5m on $1bn of revenue.
Cashing in piles of Amazon stock over the years meant Bezos' personal wealth soon began to surge, despite his official salary being a conservative $100,000. In May 2016 he offloaded over 1m shares for $671m, followed by the sale of a further 1m shares three months later for $756m. After this Bezos still retails 80.9m shares, or a 16.9% stake in Amazon; it is this which contributes to the vast majority of his circa $76bn personal wealth.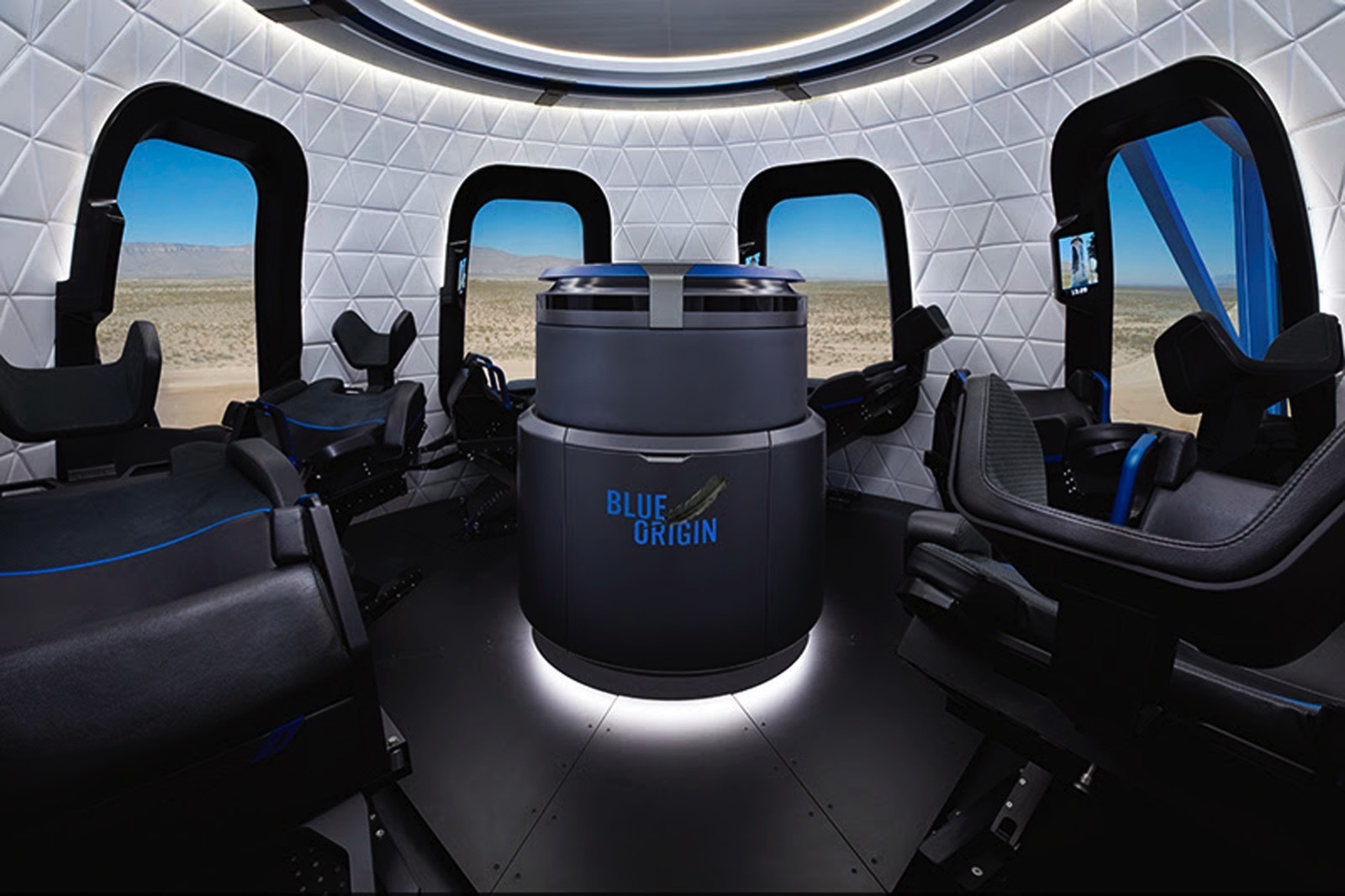 What are Jeff Bezos' plans for space travel?
Finally, Bezos owns The Washington Post newspaper, which he bought for $250m in cash in August 2013, although it has no financial ties to Amazon or Blue Origin.