Micheal Clarke Shares A Story About Virat And It'll Only Make You Respect Him More!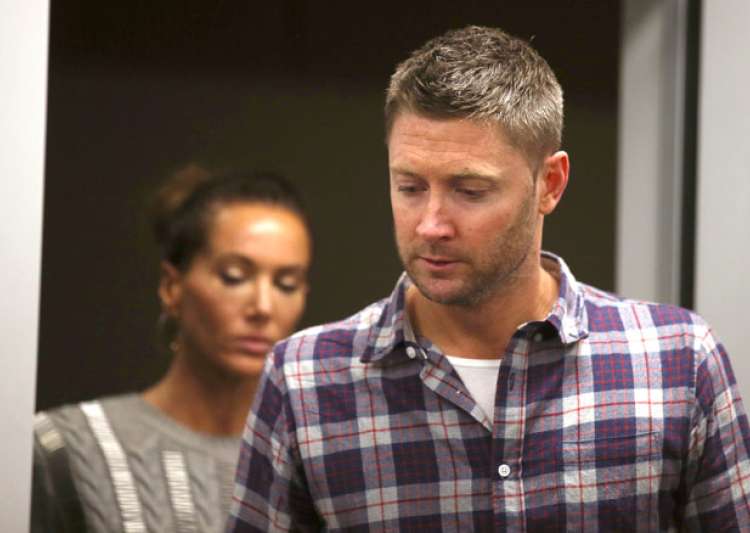 When he first entered the international cricket scene, Virat Kohli was not the cricketer he is today. Don't get me wrong, he had the skills one needs to be the master of the game but definitely not the discipline. In an interview, Virat himself
revealed
how he maintained a horrible routine and didn't pay any attention to proper diet and fitness. He was uncontrollable on the field too, from cursing opponents to showing fingers to the crowd, he did it all.
But as the saying goes, "with great powers come great responsibilities", as Virat Kohli became a prominent member of the team and then got promoted to the roles of the likes of the vice-captain and then captain of the side, he converted himself into a mature cricketer who kids can look up to as a role model. And not just on the cricket field, his actions spoke for him outside of it too.
Speaking at the launch of his autobiography, 'My Story' in Kolkata, former Australian captain Michael Clarke has shared a heartfelt incident about Virat Kohli.
Michael Clarke applauded Virat Kohli for the time he, along with team director Ravi Shastri and the Indian Coach Duncan Fletcher attended the funeral of former Australian batsman, Philip Hughes.
"THE WAY (VIRAT) HANDLED THAT SITUATION, HE CAME FOR THE FUNERAL AND HAD SOME OF THE INDIAN PLAYERS TOO. I HAVE UTMOST RESPECT FOR HIM BECAUSE OF THAT."
Due to Hughes' sad demise on the field, the first test of the four-match series was postponed from December 4 to December 9. Adding to his thoughts, Clarke appreciated the spirit of the travelling Indian contingent.
"THIS IS CLEARLY ABOVE THE GAME OF CRICKET AND THEY DIDN'T NEED TO POSTPONE THE GAME. THEY COULD NOT HAVE TURNED UP FOR THE FUNERAL. THEY DIDN'T HAVE TO DO ANYTHING THAT THEY DID. I WILL ALWAYS REMEMBER THAT."
While it was a small gesture on the part of the Indian team, it will be remembered a long way whenever one would talk of Indo-Australian cricket relations.
Cricket is a beautiful game and it is the players who make it that way. It is important to take away such positive instances from history instead of remembering the number of times one team sledged another. Sports have the power to mend gaps between foes, so let's try and make the most of that.
And as for Virat Kohli, the man is a genius. I couldn't think of a better icon for aspiring Indian cricketers (or sportsperson of any other game for that matter) to follow in order to achieve greatness in their field.