Nintendo Switch emulator download links spread online – Here's why you shouldn't trust them

The duplicitous downloads have appeared in links on YouTube videos and websites claiming to offer "free" beta versions of Switch emulation software, with names such as "SwitchEmulatorX".
One of the YouTube videos explaining how to download SwitchEmulatorX has collected over 76,000 views at time of writing and claims to include instructions for playing Breath of the Wild on PC, as well as stating that a Switch emulator for iOS and Android will soon be available.
Many of the fakes result in the download of .iso or .dmg packages that house malicious installer applications for Windows and macOS respectively. Norton suggests that the reasoning behind the scam is likely to claim advertisement revenue through affiliates, with each survey answer or download resulting in a commission of an unknown fee.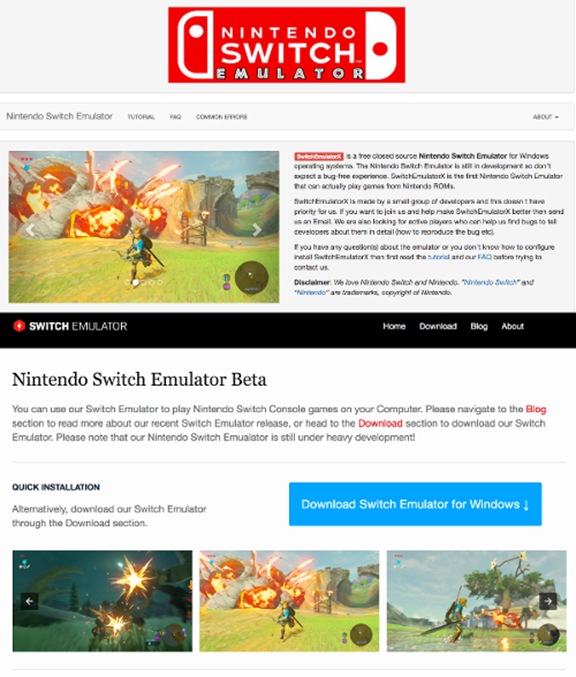 As of yet, there has been no sign of any working Nintendo Switch emulation software, however, shortly after the release of Breath of the Wild on 3 March, the developers behind an experimental emulator called "Cemu" confirmed that a future patch will support the Wii U version of the latest Zelda title.