Sunny Pawar Is Back From The Oscars And People From His Colony Welcomed Him Like A KING!
Apart from everything that was the Annual Academy Awards 2017 aka the
Oscars
, Sunny Pawar and his
red carpet style
stood out, outshining the big and bling of Hollywood. From his rendezvous with
The Rock
to his 'Lion King' moment with Jimmy Kimmel, Sunny's journey is one for the books. And for everyone to see that no dream is unachievable.
However, while millions of people watched Sunny sweep hearts, unfortunately, his
mother
back in Mumbai couldn't see any of it because of a faulty cable connection. Don't lose heart, though, because Sunny is back to the turf and to a king's welcome.
Photographer Santosh Parab of Indian Express captured the bright boy in bloom at his colony in Kalina in Santacruz, Mumbai and his joy in the pictures is truly inexplicable. See for yourself.
1. You see the glow?
2. Look at him go, it is his ground after all.
3. It's no bow tie but his smile says it all!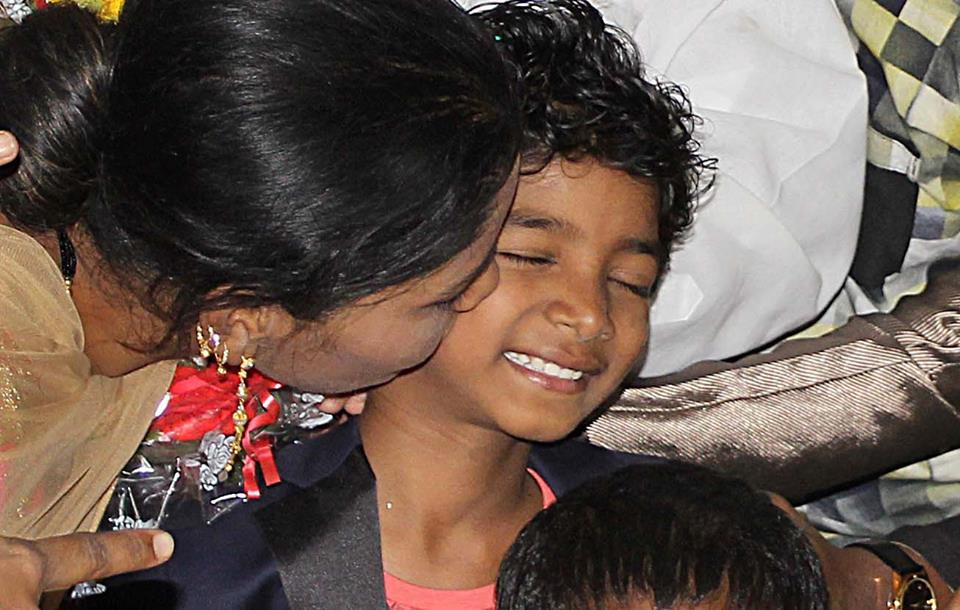 4. Admiration galore!
5. Who needs a red carpet!?
6. The welcome in fact was no less!
7. Meeting with the Thackeray's!
8. Counting his blessings
9. The night the star arrived!
Honestly, he deserves all and more. Thank you for making India proud, Sunny. May you keep shining.