The Cast Of Big Bang Offers To Take Pay Cuts To Increase Amy and Bernadette's Payment
It has been 10 years since the first episode of 'The Big Bang Theory' was premiered and it has managed to make its place in our hearts with all the nerdy jokes, with all those weird games, with their unique Klingon language, and also with the different love stories which unravel over time. I think one of the reasons that the series became so famous was because it showcased the life of the studious ones, which was always termed as UNCOOL.
The cast members are so convincing in their roles that it is difficult to see Sheldon even as Jim Parsons or in any other character. He would always be our Sheldon. Also, all the cast members are really close and this news will be like the sweetest one that you will read today!
So, 'The Big Bang Theory' is already in its 10th season. While the five original actors get paid $1 million an episode, Mayim Bialik (Amy) and Melissa Rauch (Bernadette) get $200,000 per episode.
The five original stars, Kaley Cuoco, Jim Parsons, Kunal Nayyar, Johnny Galecki and Simon Helberg came up with the sweetest solution. They all agreed to take pay cuts of $100,000 per episode so that Mayim's and Melissa's pay could be increased to $450,000.
How sweet is the gesture?
They have all agreed to the pay cuts on the condition that the cuts which collectively amount to $500,000 are distributed between Mayim and Melissa. But we still don't know if Mayim and Melissa are okay with this settlement.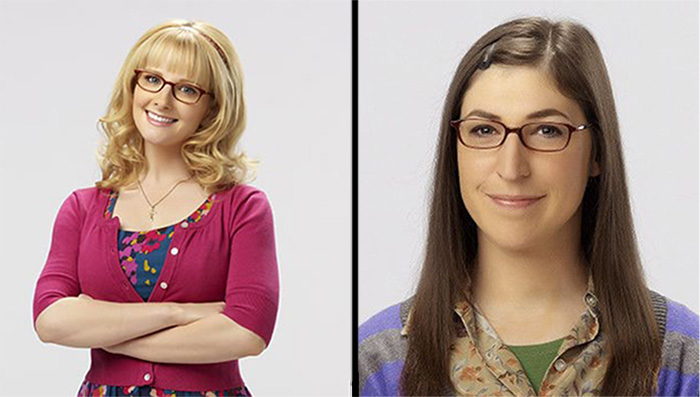 Now, doesn't it feel like they are a close knit family? It is undoubtedly a beautiful move on the part of the cast to come up with this solution. I hope it works out and we are lucky enough to have two more seasons of this amazing sitcom which has won three People's Choice Awards!