Airbus signs deal with Singapore Post to trial drone package delivery in 2018
Singapore's postal service has signed a major deal with French aerospace manufacturer Airbus to trial drone package deliveries in 2018.
Singapore Post (SingPost) and Airbus' civil and military helicopter manufacturing arm Airbus Helicopters have formed a partnership to research and develop the safe use of unmanned aerial vehicles (UAV) for delivering and dropping off packages and parcels in urban environments.
As part of the trial, live tests will be conducted at the National University of Singapore campus in Kent Ridge in early 2018. Sub-25kg octocopter drones from Airbus Helicopters' Skyways project will fly autonomously over predefined routes from the Port of Singapore to drop off parcels weighing a maximum of 4kg at specially defined lockers located across the campus.
"The next stage is to work with a name like Airbus – well known for safety – to develop a commercial prototype. So this is the gradual phase-to-phase development as we see this to be the future of urban logistics."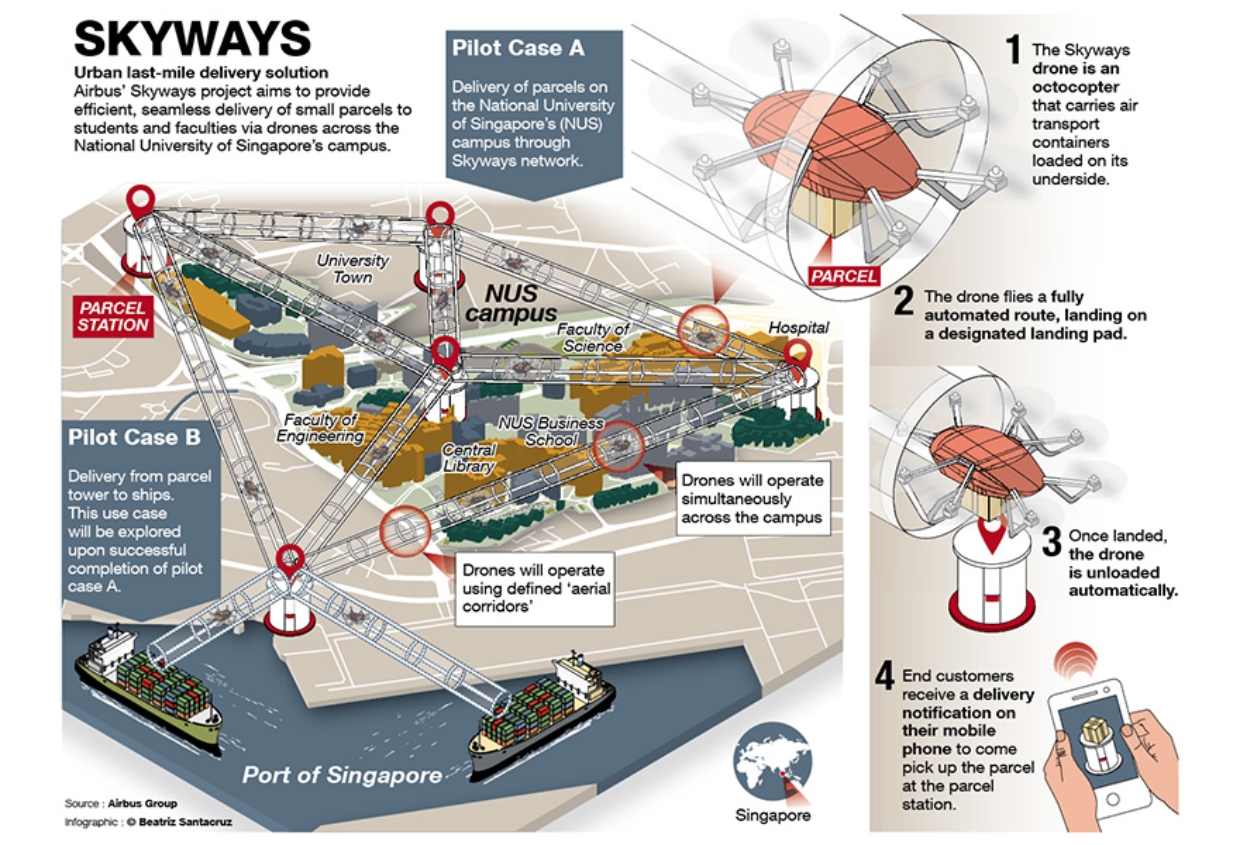 Airbus will be in charge of developing the UAVs, while SingPost will provide logistical support. The companies have chosen drones with eight rotors instead of the usual four as a safety measure to ensure that the UAVs are able to continue flying even in the event of motor failure.