Andhra Pradesh: Truck runs into protesting farmers in Chittoor, 20 killed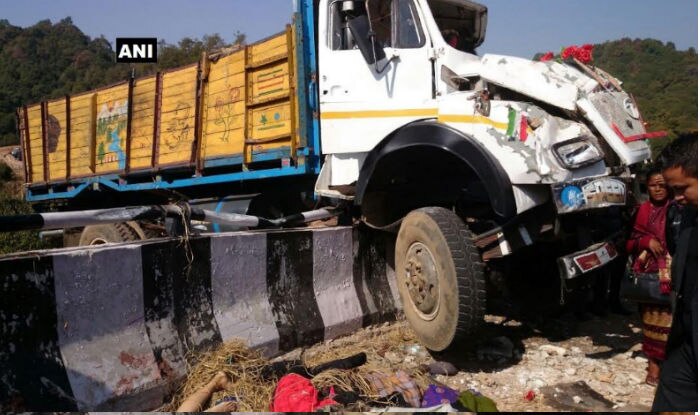 Chitoor, April 21:
20 farmers were killed, as a truck ran into a group of farmers protesting in Andhra Pradesh's Chittoor district on Friday. As per TV reports, the farmers were protesting against the local sand mafia when the truck mowed them down. Initial reports claim that the driver of the truck was driving under the influence of alcohol when he ran into the protesting farmers. Several people were injured due to this. All the injured have been taken to Tirupati Ruia Hospital. The incident took place at 1.45 pm this noon.
According to Firstpost, the truck rammed into shops after hitting an electric pole. According to police, most of the casualties were because if electrocution. Two police officials were also injured in this accident.
Hindustan Times reported that the driver and the cleaner ran off the scene as soon as the incident occurred. The Government reportedly announced an exgratia payment amount of Rs 5 lakh to the families of the deceased. The condition of 10 injured in the accident is said to be critical.
Soon after the incident, chief minister N Chandrababu Naidu expressed grief at the loss of life and for those injured in the accident. He apparently directed the district collector to personally supervise that the relief operations are executed properly.
Renigunta DSP K S Nanjndappa said 6 people came under the wheels of the truck and the remaining 14 died of electric shock with high tension wires falling on them and fire in the shops.