Service charge in hotels/restaurants not mandatory now: Ram Vilas Paswan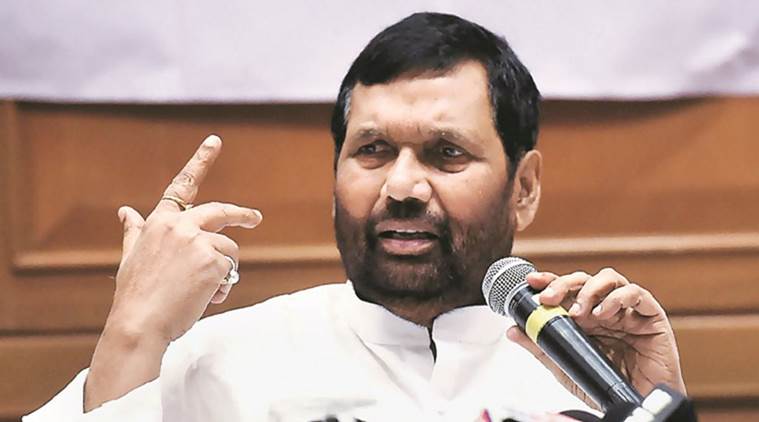 Dining in hotels and restaurants will be less expensive now as the government has made service charge on hotel and restaurant bills 'totally voluntary'. In a series of tweet, Union Minister for Consumer Affairs
Ram Vilas Paswan
on Friday said that service charge on hotel and restaurant bills is "totally voluntary" and not mandatory after the government approved guidelines on service charge.
"Hotels/Restaurants should not decide how much service charge is to be paid by customer and it should be left to discretion of customer. Government has approved guidelines on Service Charge. Service Charge is totally voluntary and not mandatory now," tweeted Paswan.
The minister also said that the guidelines are being sent to states for necessary action at their ends.
As per the guidelines, the column of service charge in a bill will be left blank to customers to fill up before making the final payment. "If there is mandatory levy of service charge, customers can file a complaint in the Consumer Court," a senior Consumer Affairs Ministry official told PTI. Hefty fines and stringent action against violation cannot be taken at present as the current Consumer Protection Law does not empower the ministry to do so, the official said. However, the new Consumer Protection Bill under which an authority will be set up will have powers to take action, the official added.
Last week, Paswan had said that the ministry has prepared an advisory on the service charge issue and the same was sent to the PMO for approval. "Service charge does not exist. It is being wrongly charged. We have prepared an advisory on this issue. We have sent it to the PMO for approval," Paswan had said.
A number of complaints from consumers have been received that hotels and restaurants were charging 'service charge' in the range of 5-20 per cent, in lieu of tips, the ministry had said earlier.
Earlier too, on several occasions, Paswan spoke against unfair imposition of service charge on food bill and had even sought explanation from hotels and restaurants' bodies. In January, the department of consumer affairs stated that service charge on food bills is not compulsory and a customer can choose to have it waived if not satisfied with experience.